Top 10 Marketing Trends that Guarantee Results in The World of Real Estate
In the increasingly competitive world of real estate, marketing has become a crucial tool for new agents looking to make a name for themselves and established agents aiming to maintain their foothold in the market. Marketing not only helps agents reach a wider audience of prospective buyers, but it also allows them to tell their unique stories in a way that sets them apart from the competition.
However, marketing trends have shifted dramatically in recent times, particularly in the aftermath of the COVID-19 pandemic. The pandemic has brought about a greater emphasis on health and wellness, leading to an increased demand for products that promote well-being.
Sustainability and ethical practices have also become significant factors in consumer decision-making, with buyers opting for brands that prioritise social responsibility. Consumer's inclination towards personalised experiences has led to a rise in personalised marketing efforts.
These shifts in marketing trends require constant adaptation by brands to remain relevant in the real estate industry.
HERE ARE THE TOP TRENDS IN REAL ESTATE MARKETING THAT YOU NEED TO KNOW:
1. Selling a wholesome lifestyle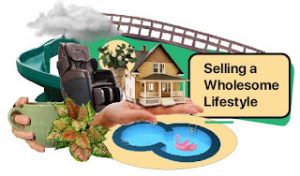 Gated communities offer an exclusive lifestyle with all amenities within a self-contained environment, not just security and convenience. With features like fitness centers, sports facilities, and entertainment options, residents can enjoy a complete and luxurious living experience.
These exclusive communities have become a symbol of status and luxury, marketed as a haven of exclusivity, where residents can escape the hustle and bustle of city life and enjoy a luxurious and relaxed environment. It's no wonder that gated communities have become increasingly popular, with more and more buyers looking for a complete lifestyle that offers everything they need in one place.
2. Virtual Tour of Properties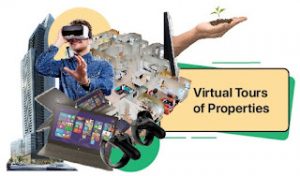 Virtual tours have rapidly increased since the COVID-19 pandemic, with many potential buyers wanting to view properties online before visiting in person. These tours help consumers gauge their interest and get a sense of high-end residential or commercial properties, including stores, eateries, and corporate settings. Many real estate developers now offer 3D walkthroughs, which have proven to be a profitable option in the industry.
3. Long-term Influencer-Brand Relationships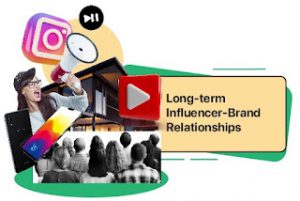 One of the top marketing strategies is word-of-mouth marketing. Influencer marketing can be a powerful tool in real estate, as social media influencers can help increase brand awareness and attract new clients.
By partnering with the right influencer, real estate agents can tap into their audience and leverage their credibility and influence to reach a wider audience.
4. Live streaming and hosting webinars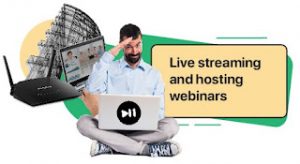 Host a webinar or live stream to engage potential clients with valuable insights about the world of real estate. Co-host with a local business or another agent, or go solo to share tips and answer questions. Use contact details to follow up with attendees and build relationships.
Live streaming enables face-to-face engagement through the internet, allowing interaction with your audience directly and establishing yourself as an expert while building your brand.
5. Engaging Site Barricades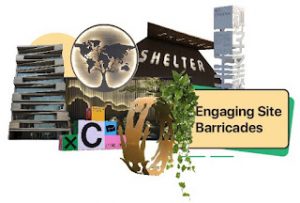 In recent years, real estate marketers have been using site barricades as a canvas to showcase their projects and engage potential customers. Site barricades are an effective way to create buzz around the project and help build anticipation. By featuring visuals such as project renders, lifestyle images, and key project features, site barricades serve as an effective marketing tool to capture the attention of passers-by and create a lasting impression.
6. Projection Mapping On-site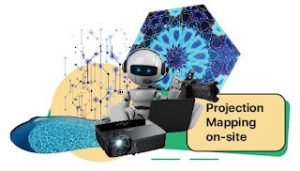 This is a relatively new marketing trend in the real estate industry that involves using technology to project images, videos, and other graphics onto buildings and structures. The use of projection mapping is becoming increasingly popular as it offers a unique and engaging way to showcase a project.
Real estate developers can use projection mapping to bring the project to life, highlight key features and amenities, and create a memorable and immersive experience for potential buyers.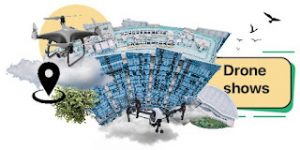 Drone shows are becoming increasingly popular in the real estate industry as a way to showcase a property in a unique and engaging way. Drones can capture high-quality aerial footage of a property and create a visually stunning showcase of the project. By using drones, real estate marketers can create an unforgettable experience for potential buyers and showcase the property's unique features and location.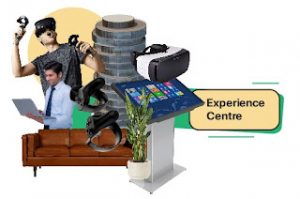 Experience centres are a game-changer in real estate marketing! They provide a unique opportunity for potential buyers to immerse themselves in a project before it is even built.
Featuring fully furnished show homes, interactive displays, and even virtual reality experiences, experience centres allow buyers to envision their future residence like never before. It's no wonder this trend is taking off in the real estate industry – this captivating approach helps buyers make informed decisions and creates a truly memorable experience.
9. AI for better trendspotting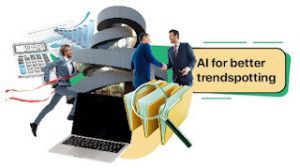 Artificial intelligence (AI) is increasingly being used in real estate to help identify trends and patterns that would otherwise be difficult to spot. With access to large amounts of data and the
ability to quickly analyse it, AI algorithms can provide valuable insights into market trends, buyer preferences, and other factors that can affect the real estate market. This allows real estate professionals to make better-informed decisions and stay ahead of the competition.
10. Multitouch Immersive Experiences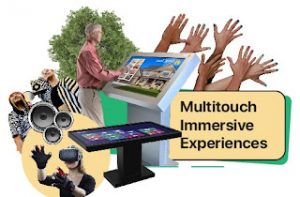 Touch environments create a direct physical immersion into the brand and its offering. Whether it is a sales gallery or for exhibitions, events, reception, and waiting lounges, these environments are bound to create an impact in both multi-user as well as private engagement platforms. Spill-proof, scratch-proof, and designed to work in all kinds of lighting conditions, these can be packaged as kiosks, tables, and wall units.
These are just a few potential trends that could continue to shape real estate marketing in the coming years. However, it's important to note that the real estate industry is constantly evolving, and new trends could emerge as technology advances and consumer preferences change.