About Vyas Giannetti Creative
Founded in 1997 by Preeti Vyas, with the vision to transform the marketplace through Strategic Integrated Design and Innovative Communication Solutions, today VGC is one of India's most recognized and sought-after branding consultancies.
Ranked one of the top brand and ad agencies in India, our sound strategies translate into superior returns on branding and communication investments, creating value through design, and earning us the trust of some of India's biggest business names as clients.
As a specialist branding & ad agency, VGC uses design as a management tool to help brands succeed by enhancing brand equity and perception through strategic cutting-edge solutions. Our result-oriented brand recommendations are a result of the proprietary design tool we call – Designomics. A multidisciplinary integrated design, communication, digital & advertising agency with varied skills under our roof, we specialize in branding & brand strategy, communication & advertising (ATL, BTL, TTL, and B2B), packaging, environmental, publication, digital & experiential design.
With offices in Mumbai and Bangalore, we have served clients across India & the world for over two decades now. We are more than just a creative agency, we are complex problem solvers who use design & design thinking to help your brand stand out from the crowd. We have served as a creative agency across geographies like Delhi, Ahmedabad, Lucknow, Hyderabad, and internationally. For over two decades now, VGC has made its presence in India and the world.
A Look at VGC's Accomplishments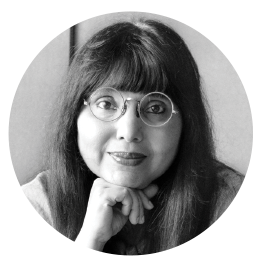 "Only that Design which is good for your business is good Design."
Preeti Vyas, as an independent entrepreneur with humble beginnings in 1997, has steered VGC's Mumbai and Bangalore offices to a top position in India as an independent Design and Communication Consultancy. According to Economic Times and from the time she began her journey after graduating from the National Institute of Design, Preeti has created some of India's most Iconic brand stories and redefined the design landscape. 
Over her professional journey, she has been counted among 50 most influential women in India according to Impact and Verve magazines, ranked as one of the top creative minds by The Economic Times and named one of the 25 most Powerful Women in Indian business by Business Today. She was recently conferred the Women Disruptors Life Time Achievement Award 2021, by Ad Gully. Preeti also serves on the boards of Century Textiles and Aditya Birla Fashion & Retail Limited (ABFRL) as an Independent Director. 
Perhaps more to the point, what characterises her oeuvre, and impact, whether as the Creative director of Contract or Enterprise, or as the Executive Creative Director of the Trikaya Grey Dream team, or as Founder of VGC, is Preeti' s penchant of breaking everything down to its fundamental truth. From making economic sense with design as a management tool, to business and marketing strategy, Preeti has infused them all with the essence of intelligent design thinking.
Amongst her other achievements, Preeti has been on the jury for D&AD, the New York festivals and the Cannes festival, where she was invited twice. A member of the Indian Design Council, she helped in formulating important design policies for the country. She has also been on the advisory councils of ISDI Parsons School of Design and MIT School of Design and has been on the Governing Council of NID Amravati.
In 2010, she launched Designomics, a knowledge and awards platform promoting the use of design by businesses effectively, bringing her journey, it seems to a full circle. She also curated and presented a show called Designomics on Bloomberg, interviewing design savvy captains of conglomerates. And the imminent launch of Designomics Live Academy promises to be an idea whose time has come.
To sum up, Preeti is a creative mind, an artist and a thinker without boundaries. She is always willing to explore, experiment and push herself and all around to discover newer and greater dimensions. She is someone who lives by the dictum –
Stay hungry. Stay foolish.