About Vyas Giannetti Creative
Founded in 1997 by Preeti Vyas, with the vision to transform the marketplace through Strategic Integrated Design and Innovative Communication Solutions, today VGC is one of India's most recognised and sought-after consultancies.
Ranked one of the top brand and design agencies in the country, our sound strategies translate into superior returns on branding and communication investments, creating value through Design, and earning us the trust of some of India's biggest business names as clients.
As a specialist branding agency, VGC uses design as a management tool to help brands succeed by enhancing brand equity and perception through strategic cutting-edge solutions. The result-oriented brand recommendations are a result of our proprietary design tool we call – Designomics. A multidisciplinary integrated design, communication, digital & marketing agency with varied skills under our roof, we specialise in branding & brand strategy, communication & advertising (ATL, BTL, TTL and B2B), packaging, environmental, publication, digital & experiential design.
With offices in Mumbai and Bangalore, we have served clients across India & the world for over two decades now. We are more than just a creative or advertising agency, we are complex problem solvers who use design & design thinking to help your brand stand out from the crowd.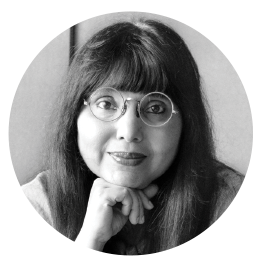 "Only that Design which is good for your business is good Design."
Preeti began her journey with Asia's premier Design school, the National Institute of Design (NID) in Ahmedabad. Specializing in Graphic Design and Visual Communication, she embarked on a dual career path, gliding through Advertising while powering Specialized Design projects.
Experience has kept her approach open, and thinking fresh: From being a hippie, traveling though Boston and West Africa, selling jewellery and clothes at flea markets, painting and teaching in schools, to playing music in Cambridge, USA.
This versatility reflects in her multi-disciplinary career as well. After being a Creative Director with Contract and Enterprise, she joined the Trikaya Grey Dream Team as Executive Creative Director, producing impressive, cutting edge work for its clients.
Keeping her passion for Design vibrant, she has led high profile, distinguished branding and design projects. Preeti's highly appreciated artistic flair flourished on canvas through her paintings, and celluloid through memorable films like Umrao Jaan and Holi.
In 1997, she pooled her learnings to form VGC. As Chairwoman and Chief Creative Officer she has grown the Mumbai team and extended base to Bengaluru. Preeti has been invited to be on the jury for the Cannes Festival twice, the New York Festivals, and Sri Lanka' s first International creative awards. She has represented India, showcasing Indian Creativity in Advertising by Semana Internacionale Da Criacao Publicitaria in Sao Paulo, Brazil.
Preeti is recognized as one of the 50 most influential women by Verve magazine, and ranked amongst the 50 most influential women in media, marketing and advertising by Impact Magazine. She is also ranked as one of the top creative minds by The Economic Times, and named as one of the 25 most powerful women in Indian business by Business Today, and 'Creative Professional of the Year' at the Indira Awards for Marketing Excellence.
Preeti has been a columnist on Design for Bombay Times and Impact, and has recently curated and presented a show on Design called Designomics on Bloomberg UTV, interviewing Design savvy captains of Industry.
On a softer note, Cartier has also profiled her as a woman of style and substance. She is an active member of the India Design Council, has been an Executive Committee member of the National Design Business Incubator at NID, and on the Communications Management Panel of MICA, one of India's leading advertising and brand communication institutes. She often speaks at forums such as Confederation of Indian Industry (CII) on Branding or Indian Women's Achievement topics.