The New Real, in Real Estate
The present situation is a perfect storm for the application of creativity. If necessity begets invention, we as designers and other creative agency in Mumbai​ and Bangalore can't have a more important and urgent occasion to innovate and apply design thinking to meet the needs of this massive shift in lives and lifestyles.
Covid-19 has changed the world permanently. People are living differently, buying differently, and in many ways, thinking differently. And in this context, the meaning of a home has truly surpassed the previously understood impressive structures that came with a laundry list of amenities.
A Sanctuary for Well-being
A home today is much more than a place of rest, it has become a sanctuary for our wellbeing; and in the current crisis has highlighted the need for shelter and protection more than ever before. With organizations being forced to transition to WFH, the last four months have seen homes transition to become enablers of multiple roles; where home meets boardroom meets the classroom meets happy hour.
Gearing up for the New Normal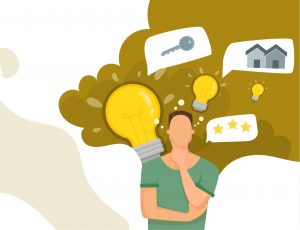 Amidst the staged lift of the lockdown in different states, developers are gearing up their (re)entry into this new phase of life and work. Like all crises, COVID too has given way, to many unconceived opportunities, and real estate as a sector is setting the stage to embrace the new normal. Many of the most reputed names are using this time to consolidate their offerings with disruptive innovations.
1. OWNING VERSUS RENTING: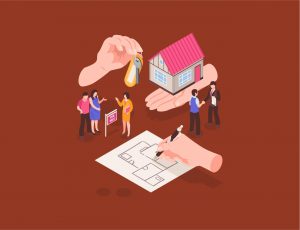 Owing to the current pandemic, many professionals are thinking about owning a home rather than renting a residence. Interestingly, this is now also being considered by a large proportion of millennials, much earlier in their life. Markets have witnessed surged demand for RTMI homes, given the limitations of a rented accommodation to equip it to be future-ready. From an investment point of view, undoubtedly a physical asset renders the highest sense of security especially during exigencies such as Covid-19, as opposed to dwindling stock and financial markets.
With homes becoming the epicenter for every aspect of life, designers and architects around the globe are seen wearing a people-centric design-thinking hat. Going beyond the conventional molds, making every square foot work harder are the need of the hour. Effective zoning of the new multiuse homes, as well as using different materials and surfaces with higher anti-microbial properties, all have become crucial considerations for any spatial design work.
3. WELL SPACED NEIGHBOURHOODS: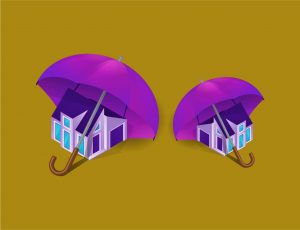 While families living in large gated complexes appreciate the ease and availability of essential services with-in the ecosystem; overused amenities and crowded common areas are driving many to reconsider their options.
4. FORCED TO LEAN ON TECHNOLOGY: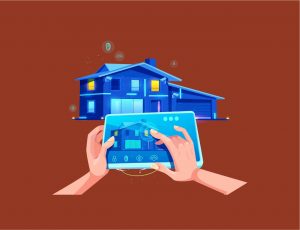 Welcome to the age of Jetsons. Smart locks, wearable biometrics and voice sensors are likely to help homeowners minimize contact with surfaces. Also, robots are likely to coexist and compete with the housekeeping staff to reduce human interaction. Taking cues from this growing demand of tech-enabled living, many developers are seen garnering AI and digitally-enabled infrastructure to sharpen their offerings.
5. 
HIGHER APPRECIATION FOR SUSTAINABLE AND ECO-FRIENDLY PRACTICES: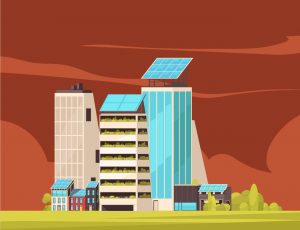 This is a relatively new marketing trend in the real estate industry that involves using technology to project images, videos, and other graphics onto buildings and structures. The use of projection mapping is becoming increasingly popular as it offers a unique and engaging way to showcase a project.
Real estate developers can use projection mapping to bring the project to life, highlight key features and amenities, and create a memorable and immersive experience for potential buyers.
6. GREEN IS THE NEW BLACK: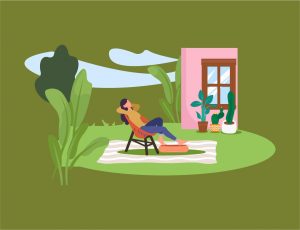 Nature has emerged as a vital element that people desire in their immediate surroundings. Well ventilated spaces, surrounding landscapes are all a part of a new higher order of living. The untapped potential of indoor gardening is likely to play out too, serving not just as a stress buster but also as a means to healthy living.
7. BRANDS OVER SMALLER BUILDERS: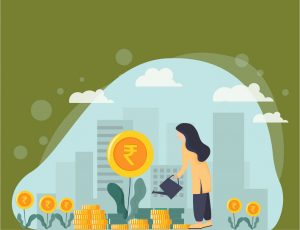 As the economy grapples with the slowdown followed by the lockdown, and jobs are in question; people are seen largely favoring risk-free investments. As a result, the market is seeing heavy consolidation, and developers will have to re-engineer themselves to re-position their brand strongly in this environment.